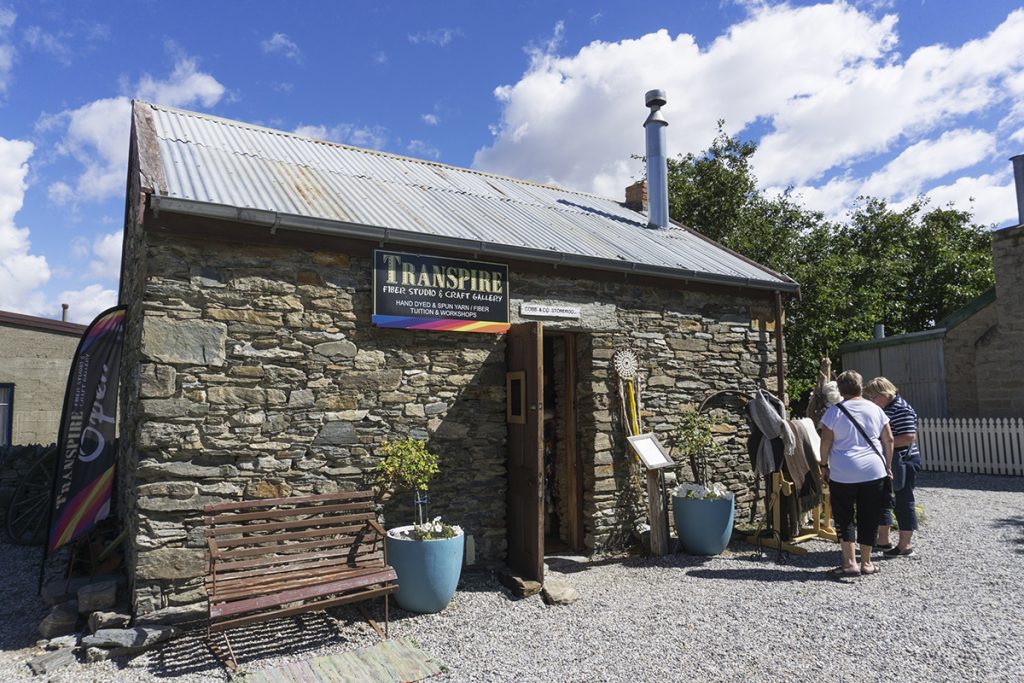 Transpire Fibre Studio
Mellissa Uber-Lopez' studio in the old Cobb & Co is a hive of activity. The fur is literally flying as raw fleece is washed, dyed and spun into yarn with exuberance not known elsewhere in the New Zealand fiber world! The old stone walls hold a crafting practice that is centuries old, yet to walk through the door, one can see the colour and vibrancy of modern taste and colour palates.
It is Central's 'Local Yarn Store', set in one of the most beautiful places on earth.
At Transpire, you have a choice of roving, dyed fleece, hand-dyed and art yarns.
If you don't have time to knit your own winter hat or woolen jersey, leave it to the local knitters, who festoon the shop with their time honored creations.
Mellissa also teaches sheep to shawl, spinning then knitting your own work. Through workshops or private lessons, she will set you up with the skills to begin and continue creating with fiber
.
And because every trade needs their tools, Transpire proudly stands as Central Otago's dealer of New Zealand made Majacraft spinning wheels,carders and others accessories.  A range of needles, notions and kits are also available to get you started on any number of projects for home or on the road!
Transpire. Traditional crafts with a contemporary… Spin!
Transpire is in the Cobb & Co Storeroom