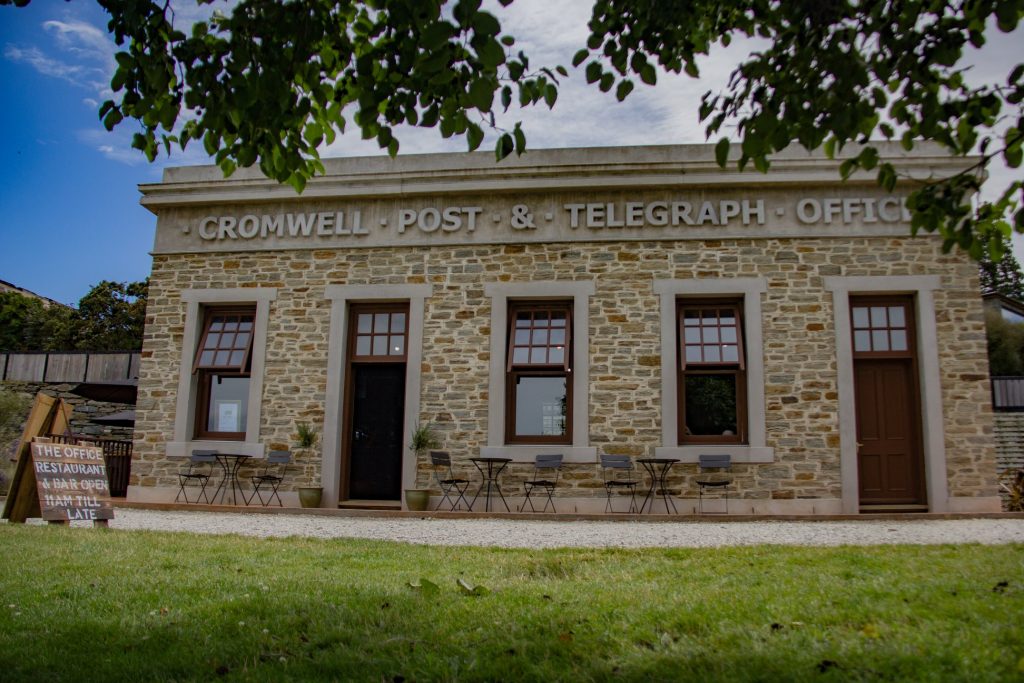 The site for the Post Office was gazetted in 1869 and a small wooden hut erected. A move to build a more substantial building was made in February 1871 when a contract was let to John Taylor. An application was made in 1892 to the Government to erect a new Post Office as the existing one was over twenty years old and quite inadequate. However it served until 1900 when the increased business brought by the dredging boom forced the issue and led to an extension of the premises. Further alterations and additions were made in 1915 by P Thomas and in 1920 a strong room was added to the building. This building remained in use until another Post Office was built in 1929. The first telephone exchange was opened in June 1910 with just nine subscribers:
1. D A Jolly
2. J Goodger (Angus)
3. J L Scott
4. Hospital
5. H Bowie
6. G Stumbles
7. A M Brodrick
8. H Hotop
9. R May (Golden Age Hotel)
In the earliest times the mail came from Dunedin by coach via Palmerston to Clyde and on to Cromwell by pack horse and later coach. When the railway reached Lawrence in 1885 a mail coach ran from there to Cromwell three times a week until 1901 when the Otago Railway line opened to Ida Valley. After that the coach ran from the railhead to Cromwell daily until the line reached Cromwell in 1919.
The first permanent postmaster was Alexander Dewar followed by John Reckie, however both gave up office to go mining. Their successors were: JG Balance 1870-74, MJ Staunton, CG Nicholas 1874-76, WT Ward 1876-84, CC Halliday 1885-92, W Menzies 1892-1912, ACW Murdoch 1912-17, DL Hatton 1918-24, WA McKenzie 1924-29.
Reconstructed from original plans.
Located in the Cromwell Post & Telegraph Office  is  Penny Black Cocktail Bar