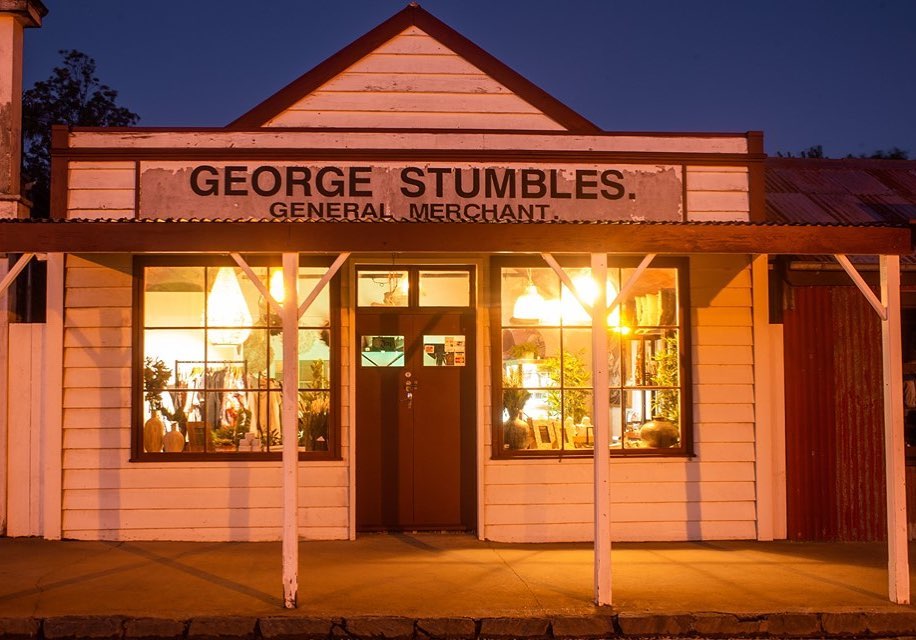 This business was established in 1868 by Bendix Hallenstein a storekeeper in Queenstown who opened a branch in Cromwell. He appointed W Arnott as manager and James Kerin as the book keeper. In 1886 James Kerin purchased the business and ran it until 1909 when he sold it to one of his employees George Stumbles. George ran the grocery store until he retired in 1945 and his sons George Jnr and Bert took over the business.
In 1951 George Jnr and Bert sold the grocery store to Dalgetys who continued to run it until they on sold it to one of their employees Theo Toms in 1957. Tom's Discount traded until 1973 when it was sold to Colin and Elva Edgar who then on sold it to Alan and Frances Dick in 1975.
The business continued selling groceries until it was relocated to The Mall in 1985. The building was demolished to make way for the formation of Lake Dunstan.
Stumbles is now the home of Isobel Home & Lifestyle